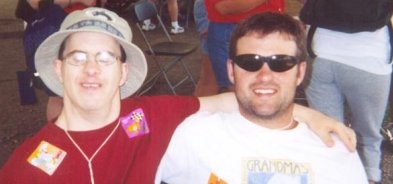 ---
Mission of Special Olympics Minnesota
Provide a year-round program of sport straining and competition for people with mental disabilities that contributes to lifelong physical fitness, personal growth and achievement.
Coaches Education
Quality sports training is the key to success in athletic competition. Special Olympics Duluth offers training schools in a variety of sports for volunteer coaches who seek to improve their training techniques. Year-round training programs for Special Olympics athletes are designed to improve physical conditioning and competence in various sports.
Competition
Special Olympics athletes train year-round for sports competitions which are patterned after the Olympics games and held annually at a local, area, state and world level. In addition to the athletic competition, these games and tournaments include Opening and Closing Ceremonies, the lighting of the Special Olympics Flame of Hope, victory dances, award ceremonies and a variety of cultural activities.
Eligibility
Persons are eligible for participation in Special Olympics if they have been identified by an agency or professional as having a mental disability, having a cognitive delay or having significant learning or vocational problems because of cognitive delay requiring specially designed instruction. Athletes are eligible for training and competition at the age of eight.
---